See more pest control services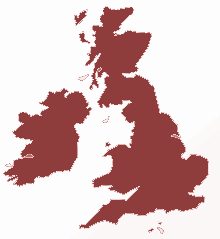 England
Wales
Ireland
North Ireland
Scotland
365 Pest Control Services
In general ants are not dangerous,but due to their population are difficult
to get rid of.

Bedbugs are hard to detect and very agile. Hence professional treatment is required.

Beetles are difficult to deal with as they travel a lot and it is difficult to locate their origin.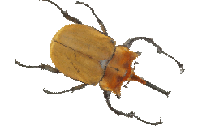 Cockroaches passively transport microbes and can transmit diseases to humans or cause allergies.

Fleas reproduce extremely quickly, so professional treatment is required in order to get rid of them.

Flies can cause various diseases and require insecticides in order to
get rid of them.

Getting rid of mice is important, because they contaminate food and damage your property.

Mites are widely known as pests and are dealt with by professional
pest controllers.

Mole pests are difficult to catch, since they are well protected in their underground tunnels.

If you notice moth infestation,pest control is required in order to prevent its expansion.

These pest birds can cause problems and pigeon proofing is necessary in resedential areas.

If you notice plants in your field or garden disappearing or dying, then you might have rabbit problems.

A rat problem is one of the most dangerous
infestations and has to be dealt with caution.

Seagulls use roof materials to build their nests and transmit diseases through their droppings.

If a silverfish infestation becomes wide, pest management is
more difficult.

Sparrows build their nests everywhere, where they can find easy access to food and can cause problems.

Spiders feed with other pests, like house flies and fleas, but they are also considered pests.

They build their nests in human residence in
openings in the loft, the
attic or the basement.

Termites' effects are damaging and termite control is necessary as soon as possible.

Although tick bites do not cause pain,tick removal is vital due to the risk of tick disease.

If you detect a wasps nest in your house or business you should never try to remove it by yourself.

In case you have a pest problem which is not listed in our pest control services, do not hesitate to contact 365 Pest Control Services. Your pest enquiry will be assesed by a pest control professional who will provide you with immediate expert advice and assistance.